Zapier is an automation platform that can help you save time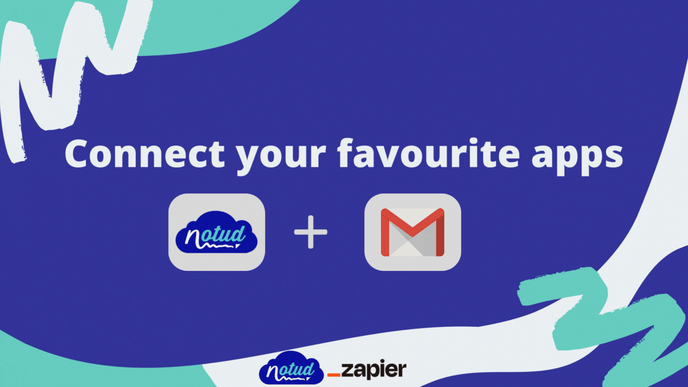 Zapier is an automation platform that allows you to connect and integrate participating apps together. You can use Zapier to automate workflows when working in Notud. Sound good? Keep reading!
Zapier terminology
Zap: An automated workflow that you setup between two participating apps
Action: Is an act that is performed either by Zapier or you
Trigger: Is an action in either Zapier or Notud that causes a Zap to fire
Task: Is what you want to accomplish with a Zap
So how does it work? We'll our development team have listened your request to add additional functionality to Notud and we've built a connection to Zapier. This means that you can sign up for Zapier and connect two apps together; like Notud and HubSpot.
Ready to get started?
Read more information here to get proficient with Zapier.
#Zapier #Integration #WorkFlow #Automation #Apps